This Web Page is Banking Years (updated 31st March 2005)
This narrative is based on the speech I gave on my retirement on 30th September 1997.   The humorous incidents were reasonably well received and are offered here for the amusement of a wider audience of family and friends.  There was a serious side to life in the office, but this tale concentrates largely on the lighter moments, which often helped to create a congenial atmosphere.    Please note that some customers' names have been changed.
MEMORIES IN TRUST
REFLECTIONS ON A BANKING CAREER
1959 – 1997
1  -  The Birmingham Years – 1959 - 1972
<![if !vml]>
<![endif]>  <![if !vml]>

<![endif]>
Colmore Row:  across the Cathedral precinct to the bank frontage in 1972
a later view along Colmore Row towards Snow Hill station
            If pushed into a corner and asked to name the two things I missed most following my retirement, I should probably nominate – for very different reasons – red tape and pretty girls.   I shall return to the girls later, but it did not take me long after joining the bank to discover that red tape was to rule our lives.   It was occasionally remarked, not without a degree of truth, that an incorrect entry with two initials was all right, but a correct entry with only one initial was wrong.  In any financial organisation rules are essential but banks, encouraged in recent years by quasi-governmental bodies, developed red tape manufacture to a fine art whereby one occasionally began to wonder if there was any point to life beyond the development and celebration of Byzantine regulations.   This, however, was to be the essential background to any career in a bank, and mine was to be no exception.
            On Monday 7th September 1959, I found myself joining the Trustee Department at 67 Colmore Row Birmingham, on the staff of Lt Cdr J.B. Dale, R.N. Ret'd, at a salary of £350 p.a.   The rambling old building, with a delightful view across to the Cathedral, had recently been refurbished and the staff assured me that I would have things easy, as, following the recent introduction of central heating, there was no longer any need to carry up coal to the office fires.   Hours were 9 a.m. to 5 p.m. on Mondays to Fridays, and 9 a.m. to 12 noon on Saturdays with one Saturday in four off.   Over the years Saturday leave increased to 1 in 3 and then 1 in 2, until, finally in July 1969 Saturday closure became a reality.   Holidays were two weeks and one "travelling day" per annum.   The latter was intended for use on the Saturday prior to one's main holiday, but in practice could be taken at any reasonable time.
            My initial duties were somewhat puzzling as I was to be responsible for the waste.   It was re-assuring to find that the work involved neither litter collection nor plumbing.   Nevertheless, writing on one sheet of paper all debit entries and all credit entries and totalling them to produce the same answer to both columns was no mean task for someone who had dropped Mathematics three years earlier amidst scenes of great rejoicing by the school staff.   In those days there were no mechanical aids to arithmetic.   There was one adding machine, probably constructed by a firm which had built military tanks in the war and still had parts left over;  use of this machine was strictly forbidden unless a paper list of items was absolutely essential.
            The office was divided into two groups, each with a team of administrators and supporting staff to deal with the estates of deceased customers.   Each group was supervised by its own Trust Officer, a management appointment.   Most of my thirteen years at Birmingham were spent on 'B' group, then under the control of Mr E.W.P. Grice.  Christian names were not acceptable then in dealings with management and it was many years before I dared address Mr Grice as 'Eric'.   Management in turn addressed us lesser mortals by surname, with the ladies being awarded the courtesy of the prefix 'Miss'.   One of my junior colleagues once acknowledged an instruction from the manager by saying "Right ho, Mr Dale."   He was quickly and tartly told that the correct response was "Yes, sir."   The management was entirely male in those days and the trust administrators substantially so, but the clerical staff was largely female.   Coming from a boys' school I was unfamiliar with the female of the species and, initially at any rate, largely unimpressed.   They stayed together in noisy groups and were cocooned in voluminous thick woolly jumpers, and hairy tweed skirts, the ensemble generally completed by a full-length nylon overall for which mauve was the most popular of a particularly bilious range of colours.   It was to be at least a year before I overcame these initial disconcerting prejudices concerning the female sex!
            Mr Dale, known behind his back as 'Dickie', was almost certainly the most dynamic individual I ever encountered in the bank.   Organisation was crisp, with more than a hint of the naval approach.   He was clearly regarded very highly in the bank, as in the late 1960s he was taken from Trustee Department and given the responsibility for setting up the U.K.'s first credit card, also the first such card outside the United States, and a major achievement both for him personally and for the bank.
            My own career moved quickly, if less spectacularly than that of Dickie.   After a few weeks grappling with the waste and writing out cheques (for others to sign!) I graduated to hand-posting ledgers on 'B' group.   Neatness was always demanded, though not always produced at times of high volume.   These case records were permanent documents and occasionally I was to come across some of my own handwriting over thirty years later.   The job also involved other duties, including originating payments of income to trust beneficiaries.   After nearly a year I progressed to the securities desk on 'A' group.   This was a very demanding role, involving listing investments in new estates, safe custody of certificates, deeds and recent wills, buying and selling stocks and shares through local stockbrokers, and correspondence with company registrars.   The scope for error and consequent financial loss to the bank was huge and the task initially rather daunting.   After a few weeks I discovered that I knew what I was doing (most of the time!) and I started to enjoy the lively action, in particular dealing with the stockbrokers who were a friendly bunch.   Some aspects of the work were, however, very boring:  for example, preparing entries for the sub-division of Shell Transport and Trading Company Limited Ordinary Shares of £1 each fully paid into five-shilling shares – I must have written that narrative out in full twice in each of two hundred trusts!   For the first time I had my own typist, Jenny Croxall, who guided me through some of the complex forms when I was new to the job.
            The first few years of my career were punctuated with periodic courses in London.   The first was for three weeks starting immediately after Christmas 1959.   As I was under 21 the bank boarded me with a bank family, the manager of Caterham branch and his wife.   I thus spent three bitterly cold weeks commuting on the Southern Region between Caterham and London Bridge, whence I walked across the bridge to the old Head Office building in Lombard Street.   In those days, London Bridge at 9 a.m. and 5 p.m. was a sea of Bowler hats, while alongside grubby and smoky freighters loaded at the wharves before setting off under Tower Bridge and down the Thames to the sea.   Nearby, the Monument towered over all the other buildings, offering extensive views uninterrupted by multi-storey office blocks.   A particular memory of the return journey every evening was the cockney station announcer who ended his recitation by referring to "…, Why'leafe Sarf 'n Cay'er'um."  (i.e., Whyteleafe South and Caterham.)
            On subsequent courses I was to stay at private hotels such as the Leinster Court, midway between Paddington station and the Bayswater Road.   Here I stayed for two weeks on a Security course in April 1962, a month on an Accounts course in October 1962 and a further month on an Administration course in November 1964.   On the Accounts course I shared a room with my colleague Roger Guy.   Two lively girls on the course succeeded in obtaining entry to our room in our absence and we returned to find that the legs of our pyjamas had been neatly sewn up!
            Learning the vast range of skills required for trust administration was very demanding and it was necessary to study for the Institute of Bankers Trustee Diploma.   This was no sinecure, including papers on Law of Wills and Intestacy, Investment, Taxation, and Law of Real Property.   The latter proved an especial bugbear, but eventually I achieved the Diploma in 1967.   Meanwhile I gained practical experience in dealing with estates.   This involved interviewing the next-of-kin, interpreting the will, researching and listing the assets and debts, calculating Estate Duty (now Inheritance Tax), selling property and investments, distribution of the estate to the beneficiaries and correspondence and accounting generally.   Initially at least, all these activities were heavily supervised.   Learning how to cope with customers was a major requirement:  they could range from bewildered widows to curt Black Country scrap metal dealers.   It was essential to tailor one's approach to suit the personality of the beneficiary in question.
                        At this stage I reported to Eric Grice, then designated Trust Officer, a role described as Group Manager in more recent times.   With his bristling moustache, Eric Grice brought a clipped military approach to management when compared with the naval attitude of Dickie Dale.   Mr Grice signed my letters at that time and the first I knew of any shortcoming in a letter was when it re-appeared torn in two!   He was a master of using silence as a conversational gambit, occupying the time by filling his pipe while one waited anxiously for his pronouncement.   His silences, when combined with his frequent use of the negative, could prove daunting to staff and customers alike. A typical conversation might run thus:
Beneficiary:                                                   "Can you pay me £1000 from the estate?"
E.W.P.G.:   (after long pause to fill pipe)        "No."
Beneficiary:                                                   "Why not?"
E.W.P.G.: (after lengthy drawing on pipe)      "Out of the question"
Beneficiary:                                                   "When will I get some money?"
E.W.P.G.:  (after further pause)                      "Difficult to say."
And so the verbal fencing would continue.   After the beneficiary's unhappy departure Eric would grin broadly beneath his moustache:  "That'll teach the bugger to come begging for money!"
            My first trip out of the office on business was to assist a colleague to gather information following a testator's death.   Early on a cold December 27th we went to interview a widow, with the unlikely name of Amelia Parrott.   This lady was elderly and trembly, with an all too obvious liking for the bottle.   Her first action was to offer us a drink, and it appeared that the choice available straight after Christmas was down to just brandy.   I had never had brandy before, but decided to give it a go.   Mrs P. went in search of glasses, but the best she could do for me was a wineglass which had lost the foot from its stem.   This she filled to the brim.   As I was supposed to be taking notes I would need somewhere to rest this eccentric glass – so I was given an old jam jar in which to stand it.   I gradually developed a taste for brandy – which was just as well, as Mrs Parrott refilled my glass as soon as the level dropped slightly.   During the meeting we needed to gather items including bank pass books, but one was missing.   I noticed an almost imperceptible bump under the green baize cloth which (in the best Victorian manner) covered the table where we were sitting.   This proved to be the missing passbook which had presumably been secreted there by the eccentric Mrs Parrott.   Eventually, the meeting concluded and we walked uncertainly to my colleague's house half a mile away, where we sobered up slowly before returning to the office late in the afternoon.
            During the nine years in which I dealt with trust administration in Birmingham I handled a very wide range of estates and met a variety of individuals as beneficiaries.   Strange names remain in mind:  the late Fanny Evangeline Hake, the sisters Hattie, Mattie and Iseult, and the popularity (long ago) of William Ewart Gladstone as Christian names.   There were the strange bequests such as "my ferrets equally between…" – happily it was not necessary to divide a ferret!   Some families fell out over the terms of a will:  one brother and sister quarrelled over who was to take their father's lawn mower.   Other families became quite close friends for many years, including a one who had a chain-making business in Cradley Heath which supplied anchor chains to the R.N.L.I., but who moved to a farm in Dorset when it finally became necessary to close the business.
            Another connection with a traditional local industry involved control of a Birmingham jewellery manufacturer from whom I was able to purchase Barbara's engagement and wedding rings.   There was involvement too with the copper trade, coal merchants, a grubby back-street pub called the "Oddfellows Arms", and, memorably, with a local chain of butcher's shops.   These were to pass to the son on his 21st birthday but his inclinations lay elsewhere.   Despite being apprenticed to the trade he defected, first to be a ladies hairdresser, and subsequently to be a ballroom dancing instructor.   He regularly telephoned to ask for money:  one knew he was on the line before he spoke as quick tempo dance music was to be heard immediately one picked up the telephone.   His mother regularly appeared in the office, demanding money with menace backed up by an ample frame squeezed into a colourful frock, wearing enormous diamante earrings, and an overpowering smell of cheap perfume.   A more up-market contact was the Ty-phoo tea family, whose business was subsequently acquired by Cadbury-Schweppes.
            Not all beneficiaries were friendly.   One who was a thorn in the flesh was a Mrs Northwick who lived in York.   She had some very hostile correspondence with the Assistant Manager of the office, Alfred Took.   Now it was one of his jobs to review the carbon copies of all letters leaving the office, but on the day after they had been sent.   Eventually, Alfred Took was promoted to be Manager of the branch in York, and so a letter was typed to Mrs Northwick giving her this information and telling her that any time she had any queries or problems to discuss (which was all the time!) she was welcome to drop in on Mr Took.   The top copy was duly destroyed but the carbon was left in the filing.   It was a somewhat distraught Alfred Took who came rushing into the administrators' room to demand whose silly idea this was.   Another obnoxious pair were brothers who were let out of Stafford jail to visit the office.   They fell out with the Trust Officer, Ken Nuttall, a red-haired Londoner.   The brothers departed down the stairs, shouting abuse up the stairwell as they went:  their parting shot was to say "we'll be back with the boys to sort you out", to which Ken retorted over the banisters, "I'll be ready for you with my lads and I've got some big buggers here for you."  Happily, that was not my case.
            I was introduced to the complexity of human relationships by a case which called for delicate handling.   The testator was a man whose work took him away from home during the week, and he returned to his wife each weekend.   After his death the widow was horrified to find his will left her a life interest only in one half of the estate, with the other half held for the benefit of a hitherto unknown lady in North Wales.   After their respective deaths the whole capital was to pass to the children of the Welsh lady – of whom the testator was the father!   In an era of traditional morality such circumstances were a cause of much excitement, but great care was necessary in dealing with the two ladies!
            A widow living in Knowle asked me to visit her to discuss her husband's estate.   She wanted to deal with a property in a manner not permitted by the will, so I politely refused to cooperate.   By the time I had returned to the office, she had telephoned the Manager to complain.   I was, she said "nice, but ineffective".   It sounds like an epitaph!
            Mention must be made of the two Bank Messengers who served the office.   Fred Trubridge was a large and loud ex Royal Marine whose main aim in life was to drink tea and regale anyone in earshot with his service stories, described in colourful language.   Trubridge wore a navy blue belted raincoat and a Bowler hat, which must have been size 8½ at least.   It was regularly donned in his absence by my contemporary Roger Guy and by me for general amusement as it covered both ears and also one's nose!   One such performance on the landing was interrupted by Trubridge's return – he found his precious hat spinning on the floor like a top while foot steps could be heard rushing away both up and down stairs – we in turn heard muttered oaths which merely provoked us to manic laughter which did little to improve Trubridge's humour.   When not in use, the Bowler resided in the Gents.   One of the most bizarre sights was Roger wearing it whilst standing at the urinal, singing "My old man's a dustman, he wears a dustman's hat…"   The hat came down well below the eyes and one hoped Roger could see which way he was facing.  
            Trubridge was succeeded by Tom Wilks, a small industrious man with a turn of language even more salty than his predecessor.   Every noun was preceded by an unprintable adjective, even if he was quoting alleged instructions by the manager's somewhat matronly secretary, Muriel Harman (generally referred to as 'Mu' or 'Moo', depending on whether the speaker was on good terms or not).   Tom Wilks's colourful speech was, however, so friendly and natural that he would probably even have charmed the proverbial vicar's wife.
            In 1970 the office moved from the front of the building in Colmore Row to the side in Church Street.   We thus lost our splendid view of Birmingham Cathedral and instead looked out onto the side of the Grand Hotel.   This had its compensations for the male members of staff, as some of the bedrooms across the street were used as changing rooms by models putting on fashion displays of swimwear!
            Meanwhile, in September 1969, I had been appointed Trust Officer on 'B' Group, at the then generous salary of £2015 p.a..   My appointment was something of a feather in my cap as I was the youngest person so appointed in the whole of the newly formed Trust Company.   Evidently, I was being chosen for higher glories in the longer term, but other changes were to intervene as the years passed.   There now began one of the two happiest periods of my career.   I had been dealing with trust administration long enough to feel confident in the job (although there is always something new to learn).   I got on well with the new Manager, John Raby, as well as with the staff as a whole and the group ran well and generally happily.   I was also fortunate in enjoying excellent relations with many customers and professional contacts (e.g., solicitors, stockbrokers and estate agents) which resulted in lunch dates and enjoyable socialising at Christmas.   Life, however, moves on.   The Bank decided that I should be moved to its office in Princes Street, Ipswich.   After thirteen years in Colmore Row it was to be a wrench moving on, but I had been appointed Trust Controller at Ipswich starting on 13th August 1972 and the promotion was a welcome step forward in my career.
2  -  Ipswich Interlude  1972 – 1974
            In my East Anglian contacts I became aware that there was often a noticeable suspicion of one whose origins lay outside Suffolk.   Nevertheless, there were aspects of my stay in Suffolk which were highly enjoyable.   Once or twice each week I would be out of the office on business.   Such trips in Birmingham had seldom taken me beyond the suburbs, but distances from Ipswich were such that I would often combine two or three visits in a particular area on the same day, not visiting the office at all.  On such occasions Barbara would accompany me, strolling around the town or village while I interviewed a customer.   In addition to visits to attractive Suffolk destinations, including Lavenham and Long Melford with their half-timbered properties, or Southwold and Aldeburgh on the coast, there were trips over the border into Essex, including classy Frinton, and to Mersea Island where a tide table was necessary as the road vanished under water at high tide.
            Gradually, I found I was getting acquainted with Suffolk.   The event which perhaps most impressed the staff was certainly strange.   The beneficiary of one estate was a decidedly eccentric woman, who spent periods in an asylum.   She had a habit of visiting the office unannounced, and once she had got in no one seemed able to get rid of her.   The first time she came to visit me, she was shown into my office and I took her coat and gave her a seat.   She claimed that she had evidence that someone was embezzling the Royal funds at Buckingham Palace.   After a short discussion, I thanked her for the information, promised to get onto the Palace straight away, and held up her coat for her to put on, a trick I had seen John Raby use when he had had enough of an interview.   Like a lamb, she put on her coat and left.   It was the shortest time anyone had known her to be in the office, and my technique was for a time the talk of the staff!
            Meanwhile, the bank had plans for centralising certain functions and had acquired Radbroke Hall in Cheshire where some activities were to be concentrated.   A year to the day after moving into our Suffolk house I was asked to move to Central Administration Office at Radbroke Hall, as Trust Controller of the newly established 61 group commencing on 10th March 1974.   After less than eighteen months, the interval in Suffolk was abruptly and prematurely over.
3 – Settled in Cheshire
Radbroke Hall:  1974 - 1987
            Central Administration Office was in 'Block 8', one of nine 1940s vintage blocks built under government auspices when Radbroke Hall had been occupied by the Nuclear Power Group.   Needless to say, the French chateau-style hall itself was occupied only by the upper echelons of management.   Around the Hall were some twenty acres of grounds including a wide range of sports facilities as well as attractive rose gardens and areas given over to a large variety of rhododendrons.
            The work proved significantly different from that which I had previously experienced.   There were no new executorship cases, and, consequently, there would be no regular trips out of the office to interview beneficiaries.   Each group was to administer about 1000 settled trust cases, some dating back over fifty years.   Such work had always been a small part of the output of other offices, and accordingly had tended to be given a lower status than was its due.   The aim of the office was to contain rather than eliminate that problem, but the loss of personal contact with beneficiaries was an initial handicap for the staff.   Beneficiaries who had been accustomed to dealing with a local office were often far from pleased at having their case transferred to 'remote' Cheshire and staff were to work very hard to build new relationships.   It is to the credit of administrators that some good relationships were, in fact, established over the years.   Initially, the advice letters sent by branches to beneficiaries did not always help the case.   The standard letter from the branch usually made a point of expressing sympathy for the loss of an established local connection.   That was generally a valid comment, but there were exceptions which had been overlooked.         One beneficiary coincidentally lived in Knutsford and was thus gaining rather than losing a local connection.   Another beneficiary to receive such a letter lived on St Helena in the South Atlantic.   In her case the writer of the letter had assured her that bank representatives would be willing to call to see her should such contact be desirable in the future!
            The Chief Manager, R.O. Smith (usually referred to in his absence as Ronnie, or as R.O.) made a magnificent job in setting up the complex structure of the new office.   He had, however, an enthusiasm for rules and procedure which was not always shared by all the rest of the staff.   All letters were to be signed by the Trust Controller of the group regardless of who dictated them.   This required a quick response when the recipient of a letter telephoned next morning to discuss it, expecting that the signatory would know all about the matter.   Special rules applied when decisions were called for which were beyond the discretionary limits allocated to the Trust Controller.   Each successive tier of management had its own limit and full documentation was to be passed up for authorisation at the appropriate level.   The highest levels were reserved to R.O. Smith himself and to Head Office.   This somewhat military procedure could take several days, while, perhaps, a beneficiary would be waiting for a reply to his request for an advance.   It contrasted with the approach at Ipswich where I was often the only member of management in the office and so reached my own decision which would be retrospectively agreed by the Manager if required!
            I was assisted on 61 group by Doug Couling as Trust Officer.   Over the next ten years we built an efficient partnership in running the group, making it our policy not to involve senior management in problems when that could be avoided.   This contrasted with the approach by certain other groups, with the result that others labelled the group 'sleepy hollow' as the place where (they thought) nothing ever happened.   Doug and I knew better and preferred when possible to solve problems without outside help or interference.  
<![if !vml]>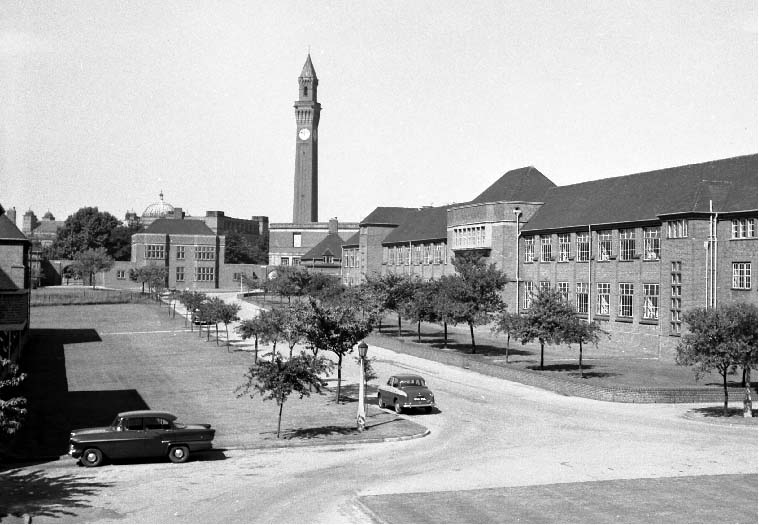 <![endif]>
61 group hard at work:  Karen, Doug Couling, Jean, Sarah, Diane
            An example of R.O. Smith's "hands-on" style of management arose when one of my administration team, Jim Bottomley, made an afternoon trip to the dentist.   Jim returned to the office to find there was no parking space available in which to leave his VW 'Beetle'.   He, therefore, parked in a "Visitor's" space, in clear contravention of an R.O. Smith edict.   When R.O. noticed the transgression he immediately circulated the entire office to demand who owned the offending car.   Jim, who would have owned up like a lamb, must have been in the loo at the moment the question was asked, as, to R.O.'s fury, no one owned up.   To pin down the miscreant, he therefore parked his own car adjacent to and almost touching one side of Jim's car and ordered Les Knight to park his car in a similar style on the other side.   R.O. then sat back to wait for the offender to come once 5 o'clock passed.   But he had reckoned without Jim's transparent innocence.   Jim emerged from the office, looked at the cars and thought how inconsiderate some motorists were when it came to parking.   Being as thin as a lath he was able to squeeze between the cars and to take advantage of the 'Beetle's' old fashioned running board which enabled him to open the door a crack, to post himself inside, and to drive off, leaving R.O. to wait, …and wait…   In fairness, even R.O. saw the funny side when the facts emerged.
            Another member of my team, Colin Soden, pinned on the office notice board a montage from three Financial Times headlines (which had originally referred to terrorism in Rhodesia as well as financial dealings in the City).   It read:
Smith hangs eight Trust Controllers
Ronnie Smith entered into the spirit by adding his own footnote :
"…and justice was seen to be done"
            Initially, the administration staff of the office comprised trained personnel transferred from other offices of the Trust Company.   Junior staff were all recruited locally by R.O..   New entrants were almost entirely female and it was widely held that they were selected chiefly on account of their looks.   Certainly, in the days of mini-skirts and flimsy blouses the office was a delightful environment in which to work, even if it could at times be difficult to concentrate on the more mundane aspects of work as a succession of goddesses wafted past one's desk.   It should be added that the girls also worked extremely well and without any of the petty backbiting which was evident in my years at Birmingham.   There were a few male entrants, but by and large (and with only a couple of exceptions) they were a poor lot, showing up badly when compared with the girls, and mostly they left after a short time to pursue such careers as car-salesmen.  
            Feminine attractions were not lost on Doug Couling, who had something of an eye for the girls.   This led me into trouble one cold winter's morning when I commented quietly to him about Cindy's somewhat striking appearance.   Doug did not catch what I said and asked me to repeat it.   Foolishly, I did so, a little louder.   Several of the girls overheard the remark this time, and promptly fell about laughing.   I was not allowed to forget this indiscretion, and, when the time came for me to leave 61 group, in the course of an evening's general mayhem and hilarity I was duly presented with a "custard pie" in satisfaction of the debt I owed!   The staff also arranged to inflict on me (during working hours) a 'strippagram' who arrived in the disguise of a disenchanted beneficiary.   Sadly, she arrived while many of the organisers were at lunch.
Mayhem at Christmas 1984:
<![if !vml]>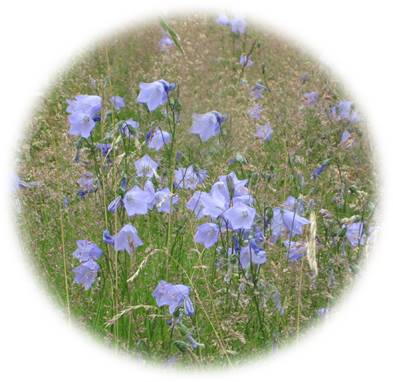 <![endif]> 
1.  The "demure and innocent" Lindsay looks on as Darlaston pays
 the price for his momentary indiscretion.
Inset:  The lovely Cindy who set off the chain of events (photo © Colin Soden)
<![if !vml]>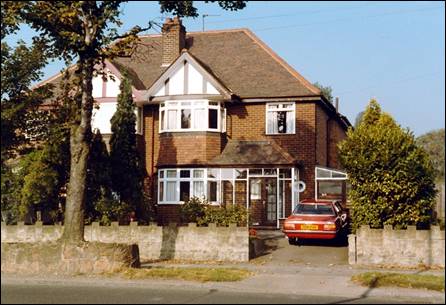 <![endif]>
2:  Look, don't touch!  A surprise "customer" drops in to the office (photo © J. Worrall)
<![if !vml]>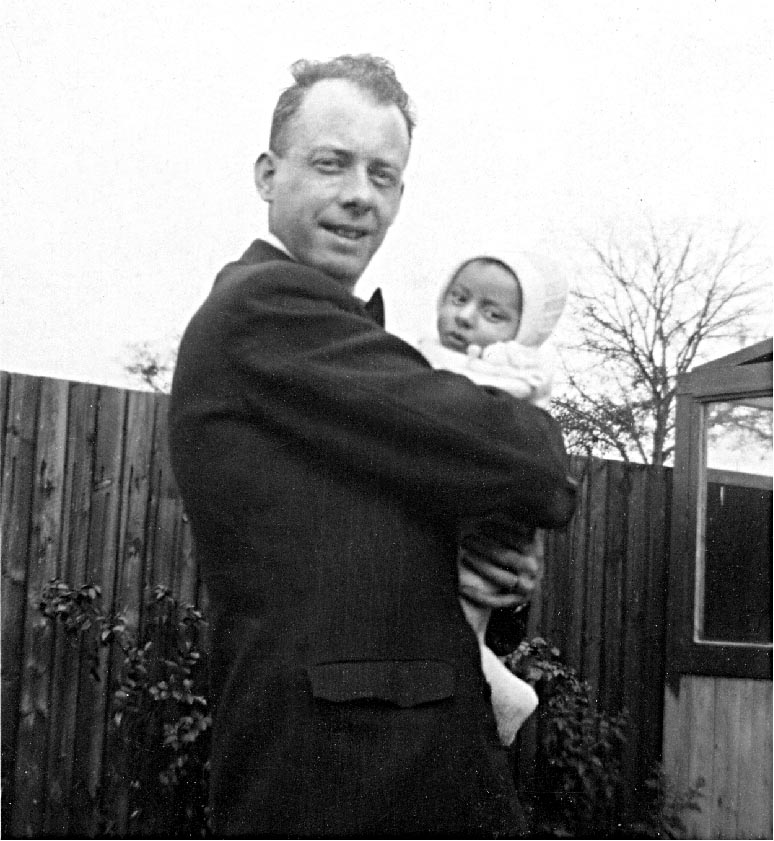 <![endif]>
3:  The 61 group Harem, Christmas 1984
Darlaston with Karen, Sarah A., Diane, Sarah W., and Elaine
            The typing system at Radbroke Hall was quite different from any in my previous experience.   Typists no longer came to your desk to take dictation;  one did not even hand a cassette tape to a girl.   Instead one dictated over the telephone to a machine in another building, the typist removing the tape to type the letters which were sent back to one by internal delivery.   The system was efficient, but lacking in personal contact.   This probably contributed to an increased howler rate and some proved memorable:-  
            "Enviable legal cost" (instead of inevitable) 
            "We are investing the money wildly" (instead of widely) 
            "Crude" instead of accrued "income" 
            "short comedian turn" (instead of short to medium term) 
            "we wish to construct a solicitor"  (instead of instruct)
            "Please repair a Deed of Appointment" (instead of prepare)
            "Fat Fee" (a heading in a letter to a solicitor, instead of Flat Three)
            "Sweet Sixteen" in an address, instead of Suite Sixteen)
            In some ways the work of running a group lacked the variety I had experienced at Birmingham and Ipswich, but, like everyone else, I quickly developed a routine.   As one got to know the cases and their beneficiaries one became absorbed in the wide range of human problems and activities which emerged.
            My first business trip out from Radbroke Hall was with a colleague, Bill Cowmeadow, to meet Mrs A**** and her family in the north of England.    Her husband had died young and left the house in trust for Mrs A for life and thereafter to their five children.   Mrs A wanted to move house and had gathered the children, then aged from about 23 down to 16, in order to discuss the matter.   It was not long before Bill and I could see that in making an early departure from this life, Mr A had made a wise decision.   We were all wedged in a small room, with Bill and I facing each other across the family circle.   The discussion started quietly, but the excitement level soon rose in crescendo.   Unanimity was lacking to the extent that there seemed to be a different opinion for each participant.   With hindsight, I should have said to Bill "Let's go and look at the flowers in the garden: we shall return when you have all decided want you want to do."   But as the aggression level rose, so we found the 'discussion' developed a hypnotic fascination.   Daughter called mother a "silly booger", brother called sister a "stupid sod".   Eventually the storm blew itself out, and I was able to suggest some compromise which, in the end, seemed acceptable to all.   But it had certainly been a wonderful study of 'happy families' in action.
            One case where relationships remained of the worst involved a cottage in Herefordshire which had been left, in the 1950s, so that a son of the deceased had an option to buy it for £800   The son had been unable at that time to raise the money and thus had formally renounced his right to buy, so that the property would be held in trust for the widow and thereafter the proceeds would be shared between a large number of family members.   It was eventually decided in the 1980s that the property should be sold at auction, the agents expecting it to reach £27,000.   The son tried to revive his right to purchase for £800, but such an offer was clearly invalid in the light of what had happened many years earlier.   I had already met the brothers of the son in question and arranged to attend the auction at Leominster.   The property eventually sold for a then remarkable price of £32,000.   I saw a man in the crowd whom I judged from the family likeness to be the brother who had renounced his option, and, partly from wickedness, I decided to introduce myself.   We shook hands vigorously until I gave my name, when he dropped my hand as if it were contaminated, turned his back and walked away.
            Over the years I dealt with many Jewish customers.   Most were no different from any other customer;  but a few had that special Jewish sense of humour, and one in particular seemed to have modelled himself on the prototype music hall Jewish comedian.   He used to ring me regularly and I quickly learnt to recognise his querulous central European accent.   Initially he was always in a hurry:  "Mr Darlaston – can you ring me back? – I'm in a payphone and I've got no change."   After this had been going on for some months, I said to him, sympathetically, "It must be very inconvenient for you, having to go out to a call box when you need a telephone."   His reply:  "Oh no, it's not a public phone – I have a payphone in my hall."   He had an unusual technical estate planning problem in which he tried to involve us, but which was, happily, not the Bank's business.   He had married under Jewish law but this was not recognised under Christian practice.   He thus discovered to his horror that the Inheritance Tax exemption on funds passing to a widow would not apply on his death, as his widow would not be recognised as such by the Inland Revenue.   The amount of tax at stake was significant and so he was bombarding his M.P. on the unfairness of this rule.   His M.P. was none other than Margaret Thatcher, then Prime Minister.
            R.O. Smith retired in 1979 and was succeeded by Geoffrey Gardiner, M.A. (Cantab), who had a keen interest in economics and business practice.   Like me, he had started in Birmingham, but had followed that with spells in Head Office and as Manager of Cambridge office.   After the rigid and inflexible policies pursued by his predecessors, Geoffrey brought a complete change of direction.   When R.O. Smith was asked to exercise discretionary powers under a will the first answer was invariably 'no'.   Later, under pressure from beneficiaries he might concede, but only with full indemnities from the parties concerned.   When asked to agree a release from a case, soon after his arrival, Geoffrey surprised everyone by looking at the papers and saying "I see no point in continuing with this trust:  it has outlived its purpose.   I suggest you offer them the lot."
            With Geoffrey's encouragement, in 1982 I referred some anomalies regarding taxation of trusts to the local M.P., Jock Bruce-Gardyne, which led to an interesting meeting over lunch.   There was lively and fascinating discussion, but the wiles of H.M. Treasury were not to be undermined by mere logic.
            Trust Company staff were always aware that to main stream bankers trust work was very much a side-show.   Consequently visits from main board directors were almost unknown, despite attempts to give the office 'showpiece' status.   Even Trust Company board visits were a comparative rarity, although it was the staff view that one director would make a point of an annual trip north – the day before the Grand National was to be run at Aintree.   Such visits were always the excuse for a major tidying of the office.   I always felt that false tidiness would fool no one and an impression of earnest hard work was better than an array of near empty desks.   In my Birmingham days "Dickie" Dale would say "A tidy desk is a sign of a tidy mind" – to which one cynic use to add, sotto voce, "and an empty desk is a sign of an empty mind."   The 'conducted tour' was always a principal feature of a directorial visit.   In early years even the conversations seemed to have been scripted.   The Great Man would pause alongside one's desk and there would be an initial enquiry as to one's health.   Upon being re-assured on that topic, the next question was "And what are you doing at the moment?"   After the briefest possible explanation the Great Man would say "Jolly good, carry on." before moving on to his next encounter.   But in later years Board Members were anxious to prove that they were not blue-blooded ciphers and the questioning would be more searching, but would often betray a startling ignorance of the work of the office for which they were nominally responsible.   (In fairness, one or two directors admitted to their ignorance and would spend some time taking an enthusiastic interest in finding out about aspects of work being undertaken by staff.)
            A popular diversion for winter lunch hours was the "Brain of Radbroke" general knowledge competition.   The quiz comprised team rounds, individual questions and a 'buzzer' round where speed was of the essence.   Sections of the various offices at Radbroke would enter teams of four, usually under a pseudonym.   61 group entered a team on a number of occasions, and in 1980, under the title of "The Carbolic Smoke Ball Company" (recalling the name of the defendant in a case well known to all legal students) we won the competition.   I joined a team comprising Doug Couling, and Colin and Brenda Soden.   It was an undeniable achievement for us to win the final, after eliminating teams drawn from the many departments at Radbroke, especially as the teams entered by the M.S.D. sections dealing with the bank's computers included some very high-flying university graduates.   Winning the competition gave us a moment of glory, followed by a year of agony, as the prize was a bottle of champagne plus the job of running the following year's competition, including setting a total of 1500 questions!   Much effort was put into compiling questions that provided a balance of general knowledge, history, the arts, elementary science, and sport.   The burden was eased a little by including a current affairs round which could be compiled quickly the night before by reference to the television news.   We tried to lighten the atmosphere with mildly humorous questions and occasional traps, but it was always necessary to ensure a balance between sides.   In some rounds questions wrongly answered were offered to the other side, so one had to avoid questions with "yes/no" answers and those such as "Who won the boat race?"   The occasional wicked juxtaposition of apparently non-related questions introduced some elements of fun, sometimes bringing the house down, as when a question about a well-endowed lady Wimbledon player was followed by an ornithological question to which the correct answer was "Great Tits".   I usually seemed to act as question master, relishing my moment of power.   I persuaded Cindy to keep the score as I knew that any awkward squad contestants would succumb to her undeniable charms and refrain from querying the result.   The operation was on the whole good fun, but I was rather relieved when my second career, as a Robert Robinson / Bamber Gascoigne substitute, finished.
<![if !vml]>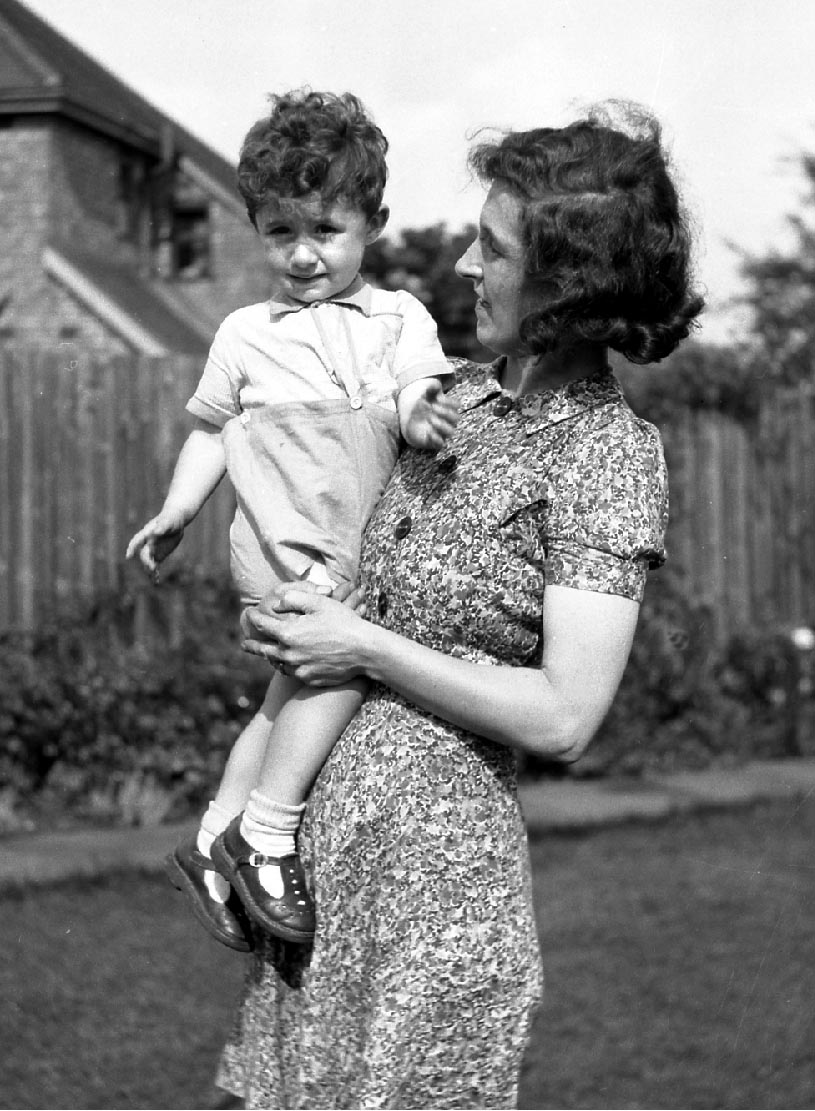 <![endif]>
Brain of Radbroke Winners, 1980
L-r:  Doug Couling, Brenda and Colin Soden, RHD with Champagne
            In January 1985 I was promoted to Manager responsible for three separate groups.   The promotion and status were welcome, and I was nominally responsible for over 40 staff administering 4000 trusts.   I soon found, however, that the new role lacked the close involvement with staff and cases which I had enjoyed on 61 group.   In many ways the work was optional.   I read the incoming post before giving it to the groups, but it was only necessary to follow up items which seemed to cause (or have the potential to cause) problems.   This task was occasionally enlivened by the unexpected, as when a retired naval officer wrote that he had "undergone a programme of gender re-assignment" and no longer wished to be known as Digby X but as Daphne X.   I had to read that letter twice before I absorbed its import!   Group staff might refer trust problems to me if they felt it necessary, but such work was far from being a burden.   Very occasionally I would become involved in some aspect of a case necessitating an interview or trip to see a customer and such diversions were welcome.    Some of the requests for the bank to exercise its discretion as trustee in order to make payments to a beneficiary were clearly inappropriate.   One wealthy family demanded that I agree to exhaust their son's small legacy fund in order to meet his school fees.   I refused, explaining the factors a trustee should consider before making such a payment.   The family complained in very strong terms to the financial editor of The Times about the bank's attitude:  I was delighted to find that the newspaper totally vindicated my stance.   The management at Head Office was also pleased, as it was not often that a newspaper would miss an opportunity to criticise a bank.   
            From time to time litigation would arise in a case.   Often this would be non-contentious, arising because of a wish by a family to vary the terms of a trust, but requiring application to the Court under the terms of the Variation of Trusts Act 1958.   An appearance at the High Court in London would be necessary, preceded by meetings with Counsel in Chambers in Lincoln's Inn or New Inn.   Such occasions were endlessly fascinating, and I was always impressed firstly by the gothic architecture of the Courts, but especially by the sharpness of Counsels' minds, which contrasted with the Dickensian atmosphere of their Chambers, lined with leather-bound Law Reports dating back over a century. 
            An odd (and very boring) aspect of my role as manager was checking the output of the computers.   In 1977 the routine book keeping had been computerised.   The computers in question comprised a number of machines, each the size of a piano, fed with discs about 18" in diameter and 2" thick.  They produced long rolls of paper listing all the programs run during the day, and it fell to me to check these hieroglyphics to ensure that no improper programs had been run.   I never found a mistake, whether because there were none, or because I missed them through sheer boredom I cannot say.  
4 – Gadbrook Park
Decline and Fall:  1987 - 1997
            For some years the office had been known as Central Trust Office, abbreviated to CTO.   This caused confusion with the Capital Taxes Office so a new name was sought.   I achieved a temporary glory by suggesting "Trust Management Office" , which was at least an accurate description, and that was the name which was to be used until the mid 1990s.   In addition to a name change there was a move of location.   The staff who occupied the nine other blocks at Radbroke Hall were largely employed in the bank's ever-growing computer activities.   Eventually they decided to expand into Block 8 and so we were evicted, along with Registrar's Department.   We were moved to a building at a site with a confusingly similar name, Gadbrook Park on the outskirts of Northwich.   Gone were the lunch time walks past the croquet lawn to the Rose Gardens:   instead we had a pleasant view one way over fields to Davenham Church and a less pleasant view the other way to Roberts's Bakery.   Mike Emm from Head Office visited the new premises on opening and chanced to ask me how it had affected my travelling.   I told him, truthfully, but with tongue in cheek, that it had virtually doubled my journey time.   He looked pained.   I added that a journey which formerly took me eight minutes now took fifteen!   The move was overseen with splendid thoroughness by a Manager, Werner Dengler-Harles, who had settled in England after serving in the post-war Luftwaffe.   In dress and manners he was in many ways more anglicised than the English, but retained a Teutonic thoroughness in his work which was seen to best effect on occasions such as the office move.   The move, in October 1987, coincided with severe gales in the south, which caused extensive damage to trust properties, and with a major stock market collapse.   We were thus inundated with telephone calls at a time when all our files were in crates in course of transit.
            There was still fun to be had on occasions.   Peter Hopkin, an Assistant Manager, had, unusually, taken on a trust distribution himself and was very proud of the efficient way in which he had carried it through.   On April Fool's Day I slipped into his post a letter purporting to come from one of the beneficiaries, the Bishop of Winchester.   Signed by "Erasmus Brown-Windsor" as the Bishop's "Canon-in-Extraordinary", the letter, couched in language based on that used by the curate in the comedy programme "All Gas and Gaiters", offered Peter fulsome compliments on the high standard of his work.   The "Canon" went on to say how "my thoughts flew to you" in planning a seminar and then invited Peter, "as a distinguished lay person" to address the Bishop and his fellows, after which he was invited to join them for a "wafer or two in the vestry".   Peter proudly read the letter out to the whole group, his voice steadily becoming more and more puzzled as the absurdity became more apparent and the group's laughter increased:  happily Peter shared the joke.
<![if !vml]>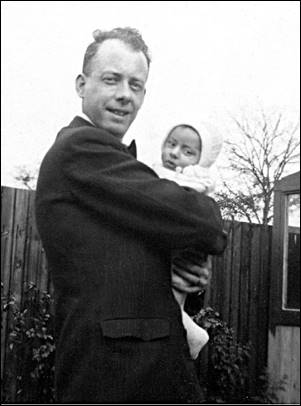 <![endif]>
63 group, Christmas 1989:
L-r:  Sharon, Jane, Jeff Burgess, Nicola, Peter Hopkin, Anthea
            But the 1980s were the "Thatcher" era.   Increased efficiency was expected in all quarters and no one embraced the philosophy more enthusiastically than the banks, notwithstanding the continuous criticism they received from the government.   To Weary Bankers size matters, and the new Chairman of the Bank was credited with devising a slogan "number one by ninety-one".   As the 1980s drew to a close a billion pounds was raised from shareholders, ostensibly to finance the expansion of the bank.   In fact it was largely and unwisely lent to businesses which went bust so that by 1991 most of the extra funds had been written off as bad debt.   The Trust Company was not a suitable candidate for major expansion, so the policy was to increase profits by cutting costs.   This was partly effected by major reduction in the management team.   On three occasions between 1989 and 1996 all management jobs at the office were abolished and the existing incumbents had to apply for a smaller range of new appointments, with an unknown fate for the unsuccessful.
            The first of these sessions of "musical chairs" resulted in my appointment as Manager of 63 group with Jane Kerr as my assistant.   Business trips from the office in my time on that group usually seemed to be in response to problems in trusts in Wales.   There were visits to the Gelli estate to see a crumbling retaining wall holding up the mountain, to West Wales to sort out a bankrupt shop, to Cwmllynfell to inspect the re-instatement of opencast mining, and to Llanwrda to view a property so derelict that a substantial tree was growing out of the chimney.   At one of the meetings, after a rather ample Welsh lady beneficiary had finished lecturing us on her demands she leaned back in satisfaction, forgetting that she was on a stool and not a chair.   Jane and I were thus surprisingly confronted with a waving pair of legs encased in thick woollen stockings.   Maintaining a sympathetic and suitably solemn face was, for a moment, far from easy.   Other visits ranged from farms in the Lake District which made Wuthering Heights seem hospitable, to a former artist's studio in West Brompton to interview an aged and deaf couple in a room replete with artist's effects including a skeleton, various stuffed animals and an ill-disciplined (live) cat.
            In 1993 came the second game of musical chairs when the number of groups was reduced from six to four and I emerged to find myself Manager of 62 group.   In this role I was assisted by Barbara Killey and it was not an easy task for us to maintain staff morale after so many changes and in the face of creeping computerisation.   Staff were now regularly working long hours and Saturday overtime became normal.   My own involvement in the detail of trust work had to compete for time with gathering information required by Head Office.   Delays in administration work mounted and it was only through the sharpness of the staff in spotting potential problems that the number of complaints and losses was minimised.  
<![if !vml]>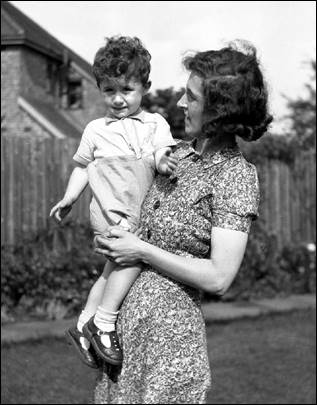 <![endif]>   <![if !vml]>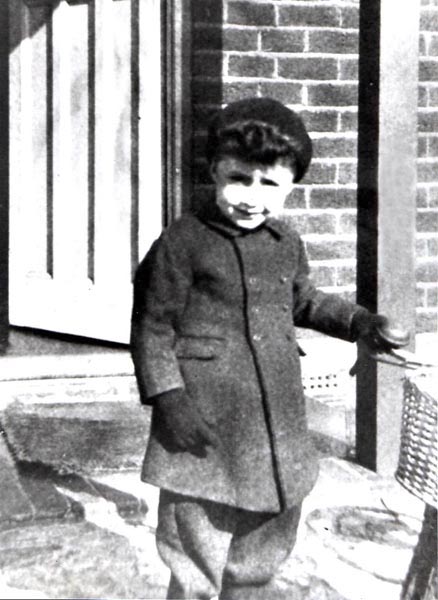 <![endif]>
The cream of Darlaston's 62 group harem:  Karen, Gill and Barbara;  Christmas 1995
            With the enormous expense of the computer and its support staff and of burgeoning Head Office departments it was hardly surprising that the Trust Company decided that costs must be cut still further.   So, in 1996, we entered for the third time a game of musical chairs.   This time the trust establishment was to be reduced from four to two groups.   Once more my fellow managers and I faced interviews as we all competed for a smaller number of jobs.   This time I lost.   So did Barbara Killey.   In the spring of 1996 we found ourselves forming a new Business Support section dedicated to writing circulars and procedures, keeping returns, centralising complaints records and other routine tasks.   After the frantic spiral of the trust groups we both found the new job was something of a rest cure.   But after over twenty years of the cut and thrust of running a trust group and of dealing with real customers, I felt something had gone out of life.   Boredom and frustration crept in.   At last I began to feel I could live without the Trust Company.   After about a year in the new job I enquired if early retirement terms were still available.   They were, and so on 30th September 1997 I bowed out after a career of 38 years and 24 days.
            Although in many ways I emerged rather battle-scarred from my banking experience, I had acquired on the way a wife, a pension and several good friends, so it was, on balance, all a worthwhile experience!
<![if !vml]>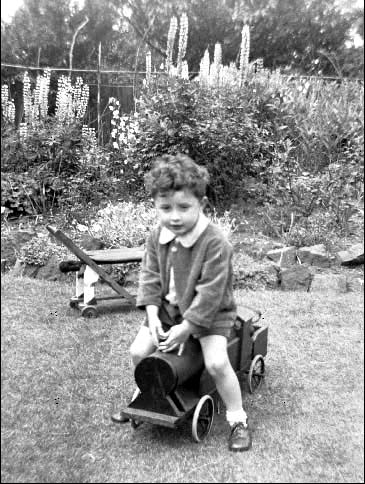 <![endif]>
Last day at the office:  30th September 1997, with Barbara Killey
I look pleased about something!
If other pages are not listed to the left, the Home Page can be accessed here:  www.robertdarlaston.co.uk